Intermittent Hypoxia
Articles are listed in the order that I read & reviewed them. For example, if you want to see the latest article I have read related to this topic, scroll to the very bottom.
3-15 cycles/day of intermittent hypoxia elicits therapeutic benefits for the heart, autonomic nervous system, immune system, glycemic control, & more
Hypoxia lowers blood glucose independent of insulin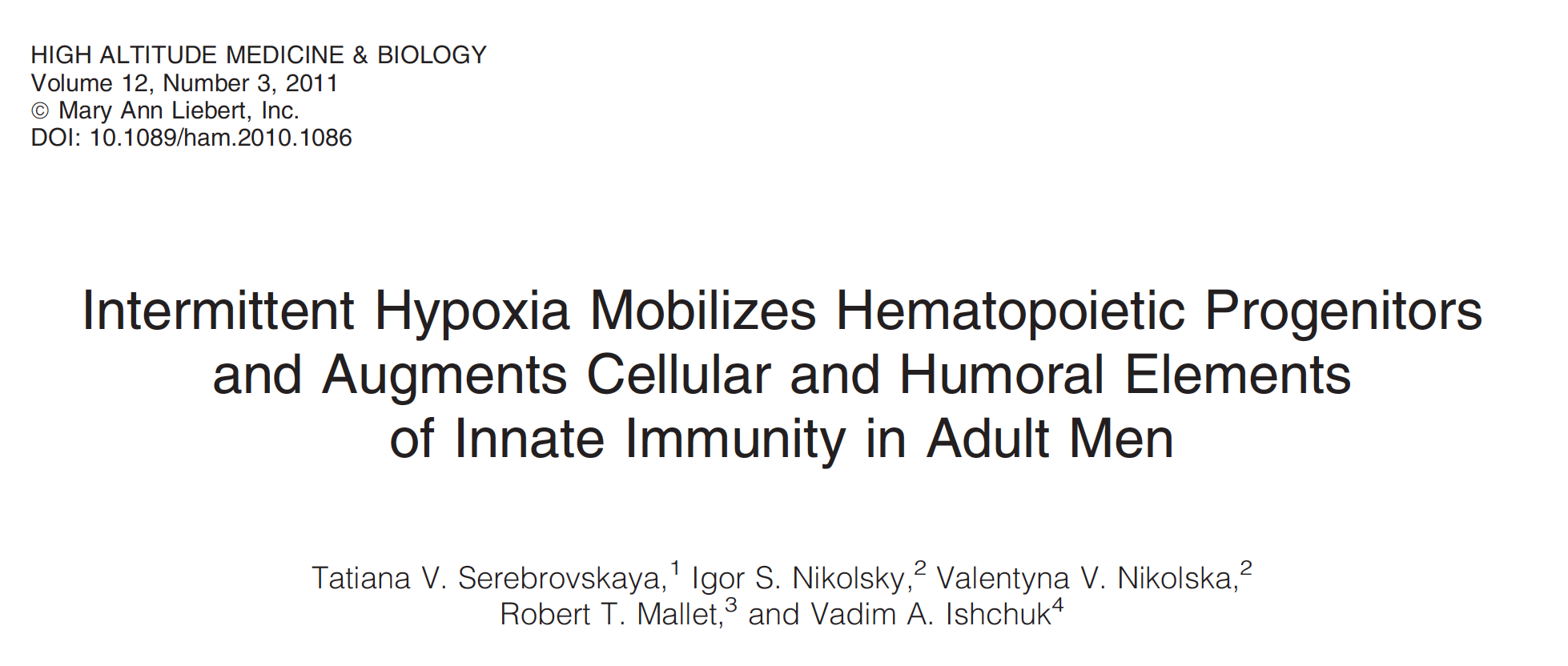 Intermittent hypoxia improves the innate immune system and has a net anti-inflammatory effect

Sleeping in moderate hypoxia decreases weight and fasting blood sugars
Resting or exercising in moderate hypoxia increases insulin sensitivity in type 2 diabetics
Hypoxic, intermittent exercise improves insulin sensitivity and beta cell function in type 2 diabetics

Moderate exercise in hypoxia improves insulin sensitivity in type 2 diabetics
Hypoxia has positive impacts on insulin and blood glucose levels while also increasing energy expenditure
Obstructive sleep apnea causes hypertension
Intermittent hypoxic training improves cardiovascular, autonomic, and respiratory control in COPD
One session of intermittent hypoxia induces positive adaptations in type 1 diabetics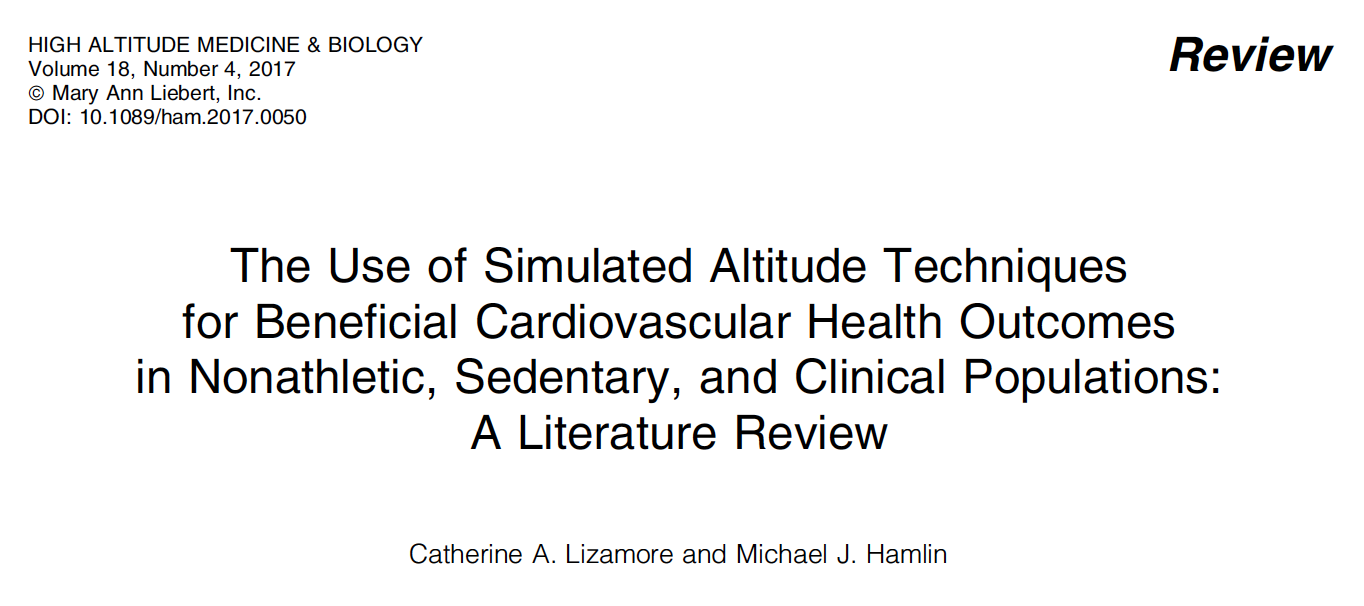 Intermittent hypoxia is beneficial in sedentary, non-athletic, and clinical populations.
Intermittent hypoxia increases production and storage of nitric oxide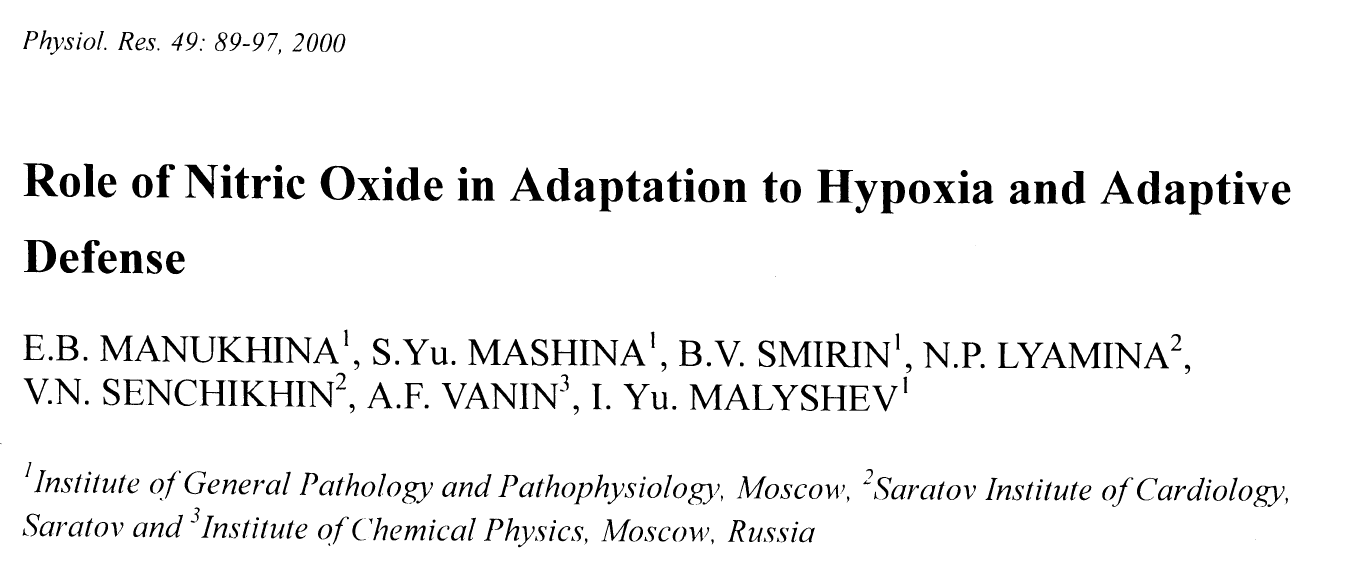 The protective role of nitric oxide during adaptation to hypoxia